CMI Mortgage Investments
Integrity. Excellence. Results.
CMI is one of the fastest-growing non-bank financial services providers in Canada and is dedicated to helping investors achieve competitive returns for their investment portfolio. We offer a wide variety of high yield mortgage investment options specifically geared to the needs of high net-worth investors. Since inception, we've placed over $1 billion in mortgages with a default rate of less than 1% for our entire mortgage portfolio, so you can rest assured that we have the experience and expertise needed to create high quality mortgage investment products.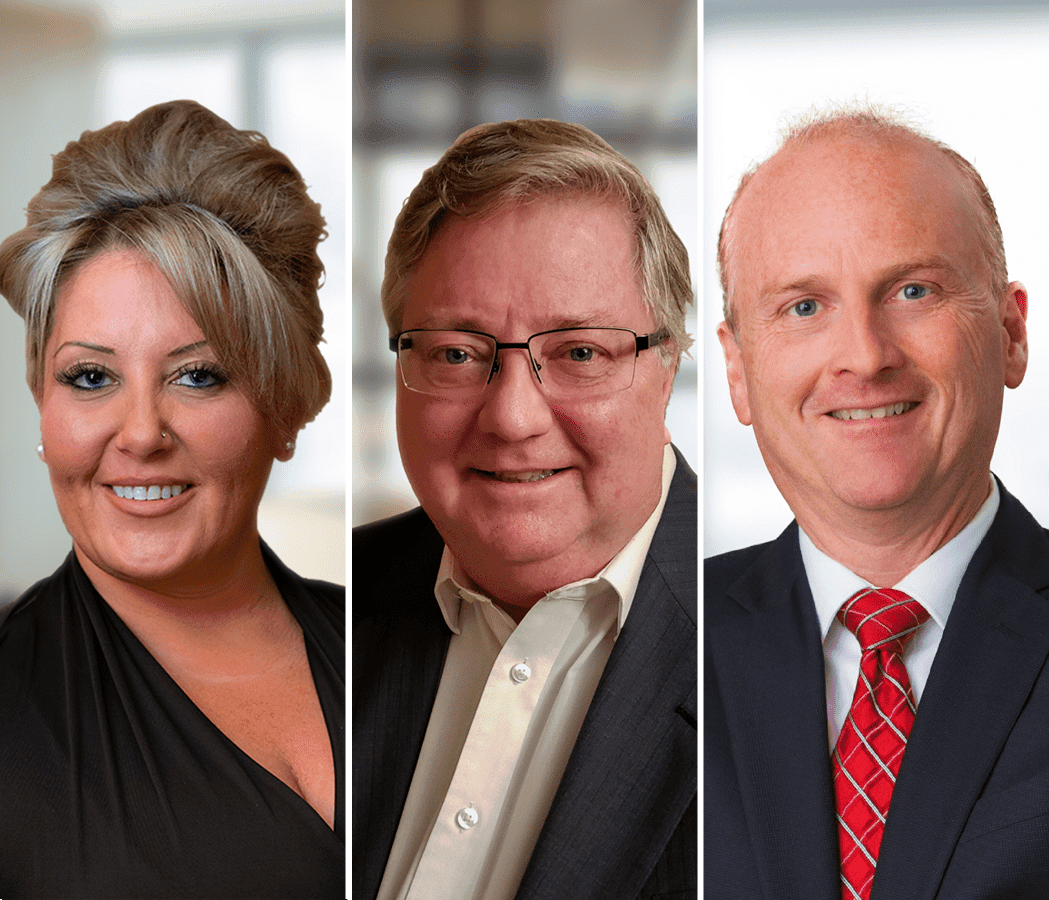 Our Story
Founded by CEO Brian Jaskolka in 2005 as a traditional mortgage brokerage, CMI Financial Group has grown steadily over the last 15 years, attracting investors and borrowers alike due to their exceptional customer service, rigorous investment and mortgage management process and commitment to excellence.
After the 2008 financial crisis, there was a growing need in the market for private lending solutions. CMI responded by evolving into a private lender and establishing our first investment division in 2011, which is now known as CMI Mortgage Investments.
We offer investors a curated selection of mortgage investment products that are personalized to each investor's unique investment objectives and risk tolerance. Our innovative approach to the investment selection process, rigorous due diligence process, exceptional service and industry expertise allows us to help investors like you find high-quality mortgage investments that capitalize on Canada's traditionally strong real estate market.
The CMI Difference
CMI Mortgage Investments offers investors fully personalized and customized mortgage investment solutions using our unique mortgage matching process. Instead of presenting you with a long list of mortgage investments or utilizing a bidding process, our expert team of Investment Managers will send you a curated selection of customized mortgage investment options that match your specific risk tolerance and investment objectives.
A high-touch investment experience
Our portfolio management team actively manages each and every mortgage asset for our investors, with the prime objective of maximizing yields while minimizing risk. Our team of industry-leading underwriters, investment managers, fulfilment staff and lawyers work collectively to deliver a seamless experience to our investors.
Stability and flexibility
Alternative assets like mortgage investments aren't correlated with publicly-traded markets, and thus provide a diversification solution from their inherent volatility. Our investments, all of which are backed by collateralized real estate, help you diversify your portfolio and deliver more predictable returns. Our mortgages are carefully assessed to balance the benefits of higher yields with prudent risk mitigation.
A rigorous due diligence process
Our rigorous approach to qualifying mortgage investments is led by our experienced underwriters, who focus on selecting only those mortgages that meet our rigorous quality and risk mitigation standards. This includes selecting mortgage investments from historically stable residential markets and ensuring all borrowers undergo a thorough vetting process. This helps our investors maximize their yield potential while also carefully managing their risk exposure. You can count on us to thoroughly analyze each market and its underlying fundamentals before we present any investment opportunity to you.
Transparency and trust
We ensure transparency by providing you with detailed information on the borrower and the financial terms of your mortgage investment, as well as its performance over time. Our in-depth market research will give you key insights into where your investment stands in the current lending environment.
Additional Investment Options at CMI
CMI MIC Funds
The CMI MIC Funds are a suite of diversified, professionally-managed investment portfolios comprised of high-quality residential mortgages. Each MIC fund is geared to specific risk profiles and investment objectives.
Each of our three distinct MIC funds are targeted to specific loan-to-value (LTV) ratios and annual yields.
All our MIC funds have delivered consistent results within these parameters since their inception.
Plan for your financial future today. Contact us for more information on our various mortgage investment products.
Learn More About Our Three MIC Funds

Our Team
Teresa Johnston
Vice President, Investor Relations
Teresa has more than 30 years of experience in the financial industry.
She has worked with some of Canada's largest banks, including ING Direct where she helped launch the mortgage brokering division. She was one of the first women to start her own mortgage brokerage in the early 1990s. At CMI, Teresa has facilitated over $200 million in private mortgage placements nationwide and is a significant contributor to our rapid growth and success. In 2019, Teresa was named one of Canadian Mortgage Professional's Top 10 Women of Influence.
View my profile on LinkedIn
John Klein Horsman
Investment Manager and Team Lead
John specializes in sophisticated investment strategies and products that produce high yield returns for investors.
He has extensive experience with a wide array of alternative investments, including private mortgages, syndicate mortgages, private REITs, limited partnerships and investment trusts. Before joining CMI, he founded and managed an international consulting firm that helped companies implement Quality Management Systems and Process Improvement using the ISO 9000 international standard. He leveraged this expertise to successfully lead, manage and grow several companies before focusing on private investing.
View my profile on LinkedIn
Natalie Krawec
Investment Account Manager
With more than 17 years in the financial industry, Natalie is a true trailblazer and a key contributor to CMI's growth.
With experience working in fast-paced environments, she thrives in a role that allows her to challenge herself while providing straightforward, honest service that makes a difference. Natalie is passionate about building and maintaining strong relationships and brings a wealth of knowledge to every interaction.
View my profile on LinkedIn
David Beer-Colacino
Investment Manager
David brings a strong sales background to his financial services industry experience. He has five years' personal experience as a private lender and brings this firsthand perspective and expertise to his role as Investment Account Manager.
David's past roles span both the lending and investment space, including Brokerage Administrative Assistant and Mortgage Administrator. Most recently, he was a Portfolio Administrator helping to manage investments for professional hockey players and their families. David has completed the Mortgage Agent licensing course, as well as the Canadian Securities Course (CSC) and Conduct and Practices Handbook (CPH). He holds a Bachelor of Sport Management (BSM).
View my profile on LinkedIn
Jeff Silverman
Investment Account Manager
Jeff takes a results-driven approach to working with high-net-worth individuals to help them invest in mortgages.
He prides himself on building strong relationships with his clients, understanding their needs and finding the right solutions at the right time. Jeff provides personalized service that is rooted in respect and the kind of job satisfaction that comes from genuinely helping others.
Frank Wang
Investment Manager
Frank has more than ten years of financial industry experience, with most of his career spent in the private mortgage and investment space. He has specific expertise in the Toronto and Vancouver mortgage markets.
Frank provides advisory services and access to residential mortgage investments for financial institutions, family offices, charities, and high-net-worth individuals. He prides himself on his client-centric approach and accomplished track record of forging strong relationships. Frank is known for building customized mortgage investment strategies based on each client's unique financial goals and risk tolerance.  He holds a bachelor's degree in commerce and is fluent in English and Mandarin.
Contact Us
Contact us for more information or to book an appointment with one of our Investment Professionals.
Thanks for contacting us! We will get in touch with you shortly.